Online Ordering for Restaurants and Takeaways Post COVID-19
The impact of the COVID-19 pandemic has disrupted all corners of society, transforming the way we live, work, and shop. This disruption caused many industries to grind to a halt, but also provided an opportunity for businesses to adapt.
Hospitality businesses took significant steps to continue serving their communities and ensure their survival.
Takeaways took centre stage
Restaurants had to shift to at-home consumption with direct-to-consumer offerings, some providing takeaway services for the first time and others quickly expanding their takeaway service to increase revenue.
Takeaway grew massively, playing a critical role in feeding the nation. UK lockdowns prompted Brits to increase spending on takeaways by almost half (42 percent) as the hospitality sector closed to on-site dining.
39 percent of people order takeaway by phone - marginally down from 43 percent in 2019. This trend is predicted to continue into 2022 and onwards. With more people ordering online, and fewer people calling up to order, having a properly optimised website that works smoothly no matter the device is crucial. The average amount spent by a customer on an order online is typically 23 percent higher than one placed in person. As if that wasn't enough, approximately 33 percent of consumers say they get takeout more now than they did before the pandemic.
The market size of the Online Food Ordering & Delivery Platforms industry in the UK has grown 40.5% per year on average between 2017 and 2022. The market size, measured by revenue, of the Online Food Ordering & Delivery Platforms industry, is £3.7bn in 2022.
Your restaurant or takeaway needs a website now more than ever
Creating a consistent end-to-end brand experience — on your website, in-person, through email, and on social media — is critical to your marketing efforts. With 89 percent of diners researching restaurants online before visiting in-person, your website is the platform for your guests' first interaction with your business.
It is crucial that a takeaway website is well designed to ensure ease of use. Customers must have a positive experience in completing their transactions online. Customers must feel like they are dealing with the same business when they order online, ZPos ensure total branding consistency, preventing any disconnect between the style/branding of your business and your online presence (website). This was especially crucial when customers were unable to visit their favourite restaurant/takeaway physically during the COVID lockdowns.

Portals like Just Eat hurt your brand
Branding is one of many issues facing businesses when they sign up to use food ordering portals like Just Eat and Deliveroo. Restaurants and Takeaways benefit from greater exposure but at the expense of controlling their branding and customer data which makes customer retention a lot more difficult. Your branding is heavily diluted, instead, it is the portal that ultimately wins the customer.
The reopening of restaurants
As the high street began to gradually recover, and with the additional government support from the 'eat out to help out' scheme, restaurants re-opened their doors, and their customers began to feel more comfortable with dining in again.
The role of technology within the hospitality business grew greater during the pandemic, with customers and companies both embracing new methods. Technology has proven to be essential not only in finding new customers but also in retaining previous customers.
Our innovative QR code system for table ordering & payment has proven to be invaluable. Allowing restaurants that have less staff to run more efficiently – something many businesses are finding integral to their operations as restaurants across the country are facing staff shortages.
Restaurants have even replaced physical menus with QR codes, a change that many in the industry believe is likely permanent. Restaurant tech experts also see more opportunities for QR codes, like placing digital orders on-premises and keeping track of customer data and past orders.
Restaurants now also implement QR code payments on receipts, so customers can order the traditional way but pay the bill very quickly without waiting for a server to return. Convenient for customers and faster for servers, allowing restaurants to seat more customers by turning tables more quickly.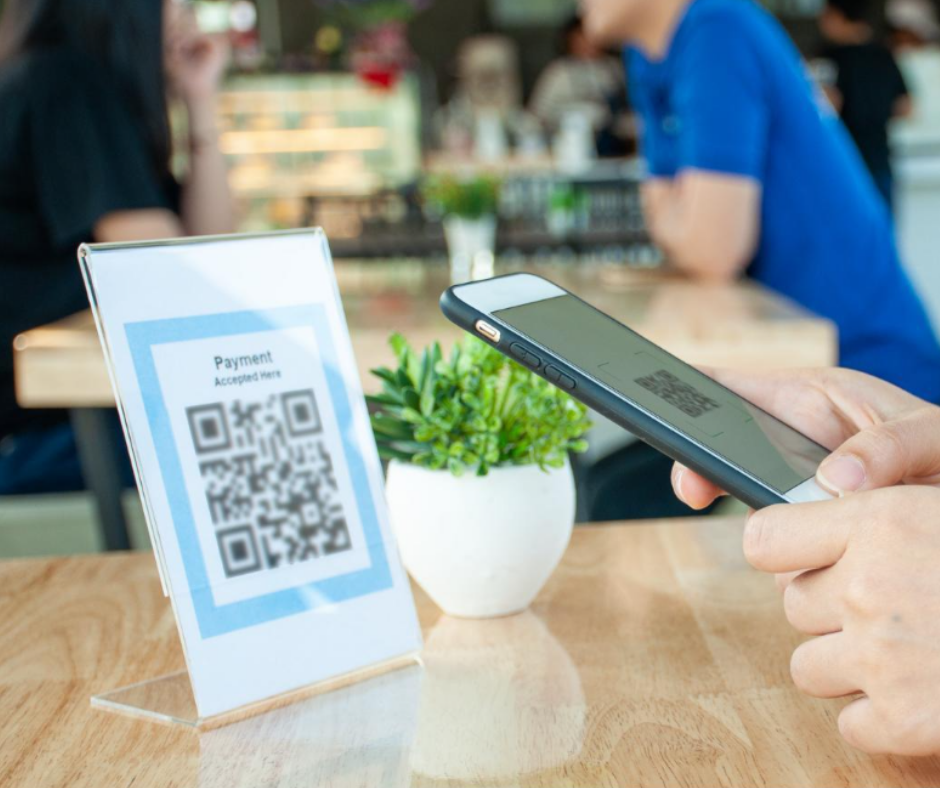 Customer loyalty
According to a 2020 National Restaurant Association study, millennials are the food delivery generation. Three-quarters of millennial respondents had ordered takeout or delivery for dinner in the past week. Millennials aren't the only generation who loves their takeout, though. The National Restaurant Association found that while just 41 percent of baby boomers had ordered delivery last week during their March 2020 survey, that number grew to 60 percent when the same group was surveyed in November 2020.
Not only is it important to leave a positive lasting impression on first-time customers, but it's also just as important to keep them ordering from you in the future.
With a strong loyalty program, your guests will be excited to order from you again and redeem those points for a discount next time they come in. From there, you can continue to target them with segmented email campaigns, promote repeat visits, discounts, gift cards, and even more loyalty points.
Loyalty programs can be a major driver of revenue growth at restaurants. 39 percent of consumers said they would spend more at restaurants that offered some sort of loyalty perks, but only 62 percent of restaurants studied had loyalty programs.
Loyalty schemes can be implemented into the websites we design here at ZPos.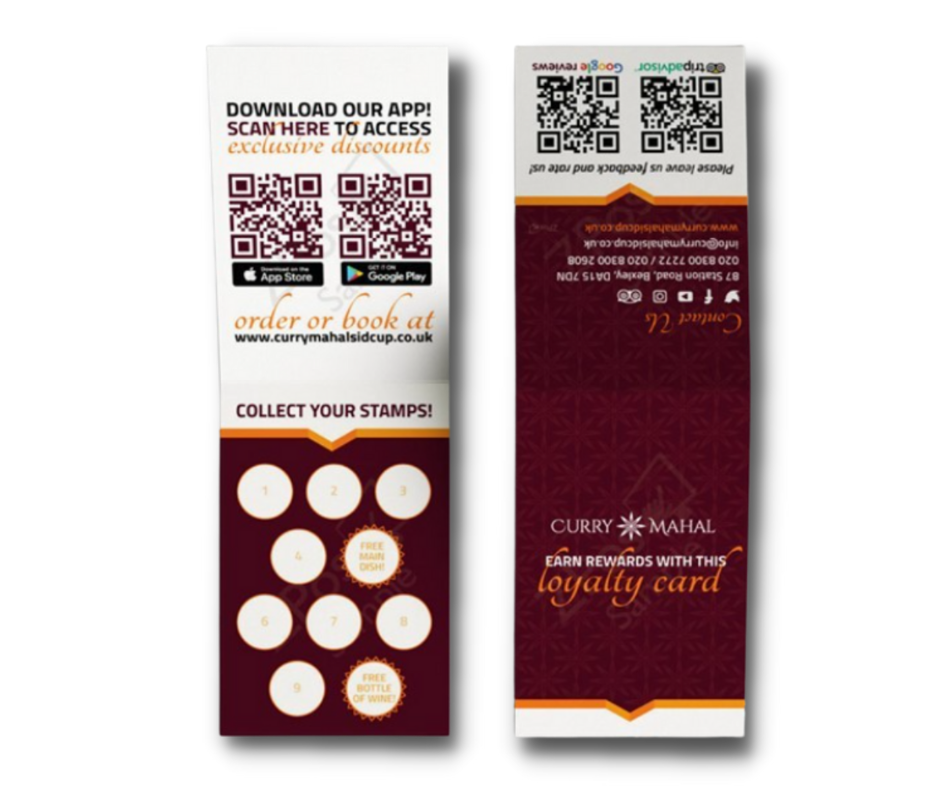 We can also create bespoke online ordering apps for your loyal customers to download straight to their mobile devices! Ordering takeaways through apps is a fantastic way to capture all possible orders and ensure your hungry customers don't order elsewhere.
The future of restaurants and takeaways
Customers want to order their food online, and they want to have the options to get what they're looking for all in one place. Understanding how the food industry has been transformed in the wake of COVID-19 is essential for any restaurant that wants to improve its bottom line and customer base. Investing in ordering solutions is the answer for hospitality businesses to succeed.
Embracing a multi-channel offering with the right mix of eat-in and takeaway promises enormous growth potential.
Technology doesn't only offer extra convenience for consumers; 95% of restaurateurs say technology helps them run their businesses more efficiently.
It's clear that restaurants, pubs, and cafes need to blend their traditional eat-in and takeaway offers in the future, so they can benefit from continued takeaway income, but also to ensure their businesses can withstand new challenges.
Take your business to the next level with ZPos online ordering technology. Speak to our team today and take the next step towards growing your business with a branded website and online ordering solution for your business.

Contact ZPos today. Systems that never get old.