About ZPos - Made in England
After 3 years of solid research and development, we are proud to launch ZPos: a purpose built ecommerce platform specifically made for restaurants & takeaways, boasting enterprise level features for both your business and your customers. Succeed with a team of dedicated professionals with many years of valuable industry experience.
What is ZPos? Where did it come from?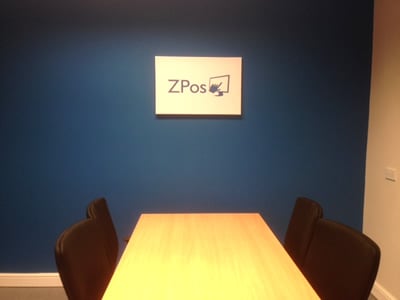 "ZPos", pronounced "zee-poss", is the name of our company and prefixes the majority of our product names to enhance our brand identity. For example we have market leading EPoS Software for takeaways currently called the "ZPos Control Panel" and a device that reports incoming calls to a computer called "ZPos CallerID". Often, we use the Z from ZPos to prefix product names too, this is seen in the likes of our GPRS Printers (ZPrinter) and also the name of our restaurant and takeaway online ordering system coined "ZFood".
Initially the company started with no set name and no partnership. Afshin approached Adam requesting a quote for the design and build of a web based system that would revolutionise the way in which fast food was ordered both online and offline. At the time, Adam directed a web development company called Opal Creations, which specialised in building complex web applications and had prior experience in the hospitality industry. In 2011 the initial quote was accepted and the development of an online ordering system, EPoS system and food portal commenced. At this point a partnership between our founding members, Afshin and Adam, was formed.
In 2012 the true potential for such system was realised by Adam, who had years of experience in developing bespoke online ordering websites for takeaways. At this point the terms of partnership were revisited to accommodate Adam's more prominent role. Both Afshin and Adam agreed that the only successful way forward was if both parties were involved and had vested interest in the business. The name "ZPos" was chosen as the company and core product name. The name ZPos was based on the word EPos; the fact it sounds similar. The Z came from the commonly known term used for an end of day sales cash up - "Z Read". The details of partnership were negotiated throughout the 2012 development, however the specifics of the venture only became official and finalised in early 2013.
In May 2013 the company ZPos was officially registered as a limited company in England and Wales with two directors - Afshin Setareh and Adam Watkins.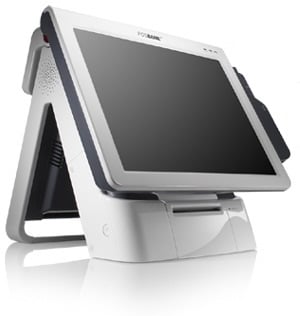 In late 2013, our online ordering website platform, named ZFood, was released as a beta (not fully tested/ready) to some brave early adopters. During these months the system proved successful and allowed us to fix a wide variety of bugs and problems before we released for high volume. Even in its infancy, our online ordering websites for restaurants and takeaways were still leagues ahead of the competition.
In January 2014, we started officially retailing the online ordering website software to the likes of resellers, print houses and most importantly the takeaways! Our early customers included Indian Takeaways, Pizza Takeaways, Chinese Restaurant/Takeaways, Mexican Takeaways and more.
In February 2014, Paul Moscrop came on board as our senior web designer. Having previously worked for Opal Creations and the car giant Mitsubishi, he already had experience in development and design. From his previous work at Opal Creations, he had experience with the restaurant and takeaway market and knew what was needed to increase sales. From day one his creativity hit the ground running and now produces the majority of website designs we put live. Paul has allowed us to create more online ordering sites in less time and continually puts his ideas forward to improve our products and services.
In April 2014, we hired two more people to assist with the day-to-day running of our business, which was then expanding faster than we ever imagined. We needed a team to help manage our own company so we could manage our clients' companies properly!
In 2015 we setup a second office in Swindon and doubled the size of our team.
To this day our platform is still regarded as the best online ordering website software for takeaways and restaurants, and is relied upon by hundreds of companies and many thousands of their customers. We have not yet lost any single takeaway and our EPos software is constantly improving on a daily basis. ZPos is growing quickly but fundamentally we are helping other companies to expand and succeed, so, jump on board and see for yourself why so many restaurants, takeaways, developers, resellers and printers rely on us for their day-to-day sales.
You, the shop, are the most important part of our company and it's our passion to make sure you succeed.

Adam Watkins, Technical Director, ZPos Ltd
We take pride in the fact that all of our software is developed in-house, in the UK. We do not outsource our work and have built everything from scratch ourselves. This is something no other online ordering or epos company in England can say truthfully.
The ZPos Logo

Our logo is either blue or white depending on the background it is placed upon. There are other people in the market, using colours such as green, orange, red & purple, so we wanted to choose a colour that was not previously used by a big epos/online ordering company and could be easily identified as us when seen in print or elsewhere. Our logo features the word ZPos followed by a monitor with a hand illustrating a touch screen. We tried to make an icon which encompassed all of what we do, which is mainly epos (the touch screen hardware) and online ordering websites. The monitor symbolises this as people need to order food online from a screen, and the hand icon is now synonymous with touch screen devices such as tablets, mobile phones and point of sale computers. Below are some of the mockups we went through before agreeing upon the current logo.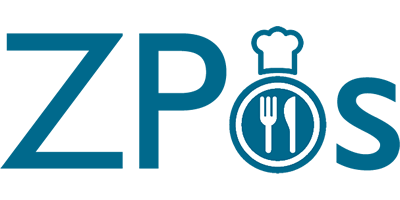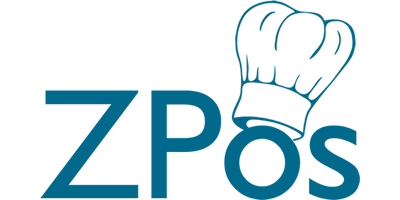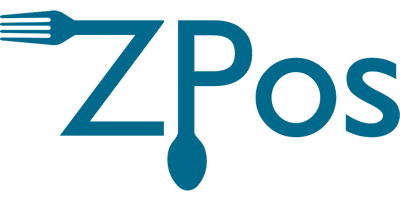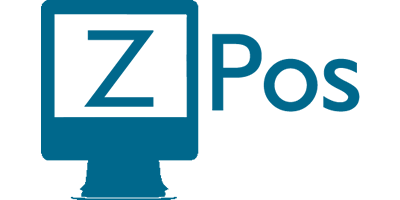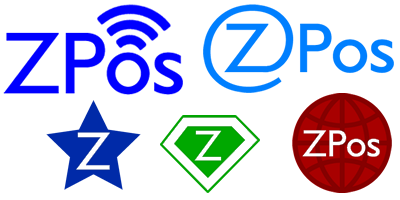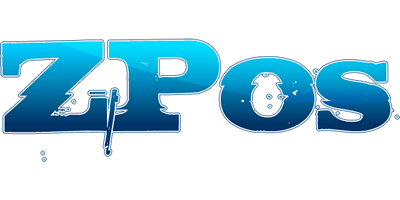 What we do
ZPos predominantly provides online ordering websites for restaurants and takeaways with a built in integrated EPoS. Our other products and services are there to enhance the primary offerings of our business. Our services will cut your costs and improve your sales whilst providing you and your customers a more professional and streamlined experience. Our other services include (but are not limited to):
Marketing - Low cost SMS marketing, including sourcing databases of opt-in customer mobile numbers, email marketing and also social media marketing.
Printing - Business cards, flyers and posters, leaflets, promotional items and more! Our customers receive discounts on all of our printing services.
VoIP & Virtual Phone Lines - We called these the SmartLine and Magic ZPhone. Super intelligent phone numbers connected to your website and shop phone which provides your customers with an interactive telephone ordering experience.
Consumables - We sell day-to-day items such as printer rolls and labels at the lowest prices with price match guarantees.
EPos Hardware - EPos computers, tills, cash drawers, monitors, touch screen devices, tablets, counter poles, printers including thermal and dot matrix.
Business Consultancy - With over 20 years in this industry, we can point you in the right direction, find you cheaper/better suppliers and ensure you aren't damaging your business without realising it.
Why use ZPos?
Simply put, we are the most established provider of your own branded custom online ordering websites. Our sales director, Afshin, has owned several takeaways for many years and understands your business very well. Our technical director, Adam, has been developing software and websites since 2004, the majority of his work is improving the systems which restaurant owners use. The whole ZPos team has a huge passion for this industry, we love food, and we love the people we work with. We believe takeaway owners are some of the most hardworking people we have ever come across and we want to help you have an easier and more profitable life.
We put our full efforts into every client no matter if you are one small pizza takeaway or a large multinational restaurant and takeaway chain; you are not a number but a friend. We will advise you if we see a problem or a way you can make more money. We strive to make software which is better than anyone else's, has more features and is something to be proud of. Our products are built with the future in mind and as such we aim to make systems that never get old. You will benefit from all our new features as we release them with automatic updates. Our online ordering websites are made bespoke for your company and are not just quickly knocked up from a template freely found on the web. You are welcome to come into our design office and sit with a web designer to build your site.
Please contact us and say hello, we hope to be doing business with you for many years to come.