The work placement experience at ZPos, Sam Bohlen
BA (Hons) Web Design and Development student, Sam Bohlen, is currently on a placement year with us here at ZPos in Swindon. In just six short months he has gained valuable skills and continues to enjoy hands on industry experience. Students benefit from a work placement at ZPos, read on to find out more.
Profile - Sam Bohlen
I'm 20 years old from Cardiff, Wales but currently living in Swindon to make it easier to commute. I am studying at Solent University in Southampton. My chosen degree is Bsc (Hons) Web Design and Development and I am just over 6 months into my placement. I'm passionate about all things web and chose the option for a placement as it's great experience and a fantastic way to learn.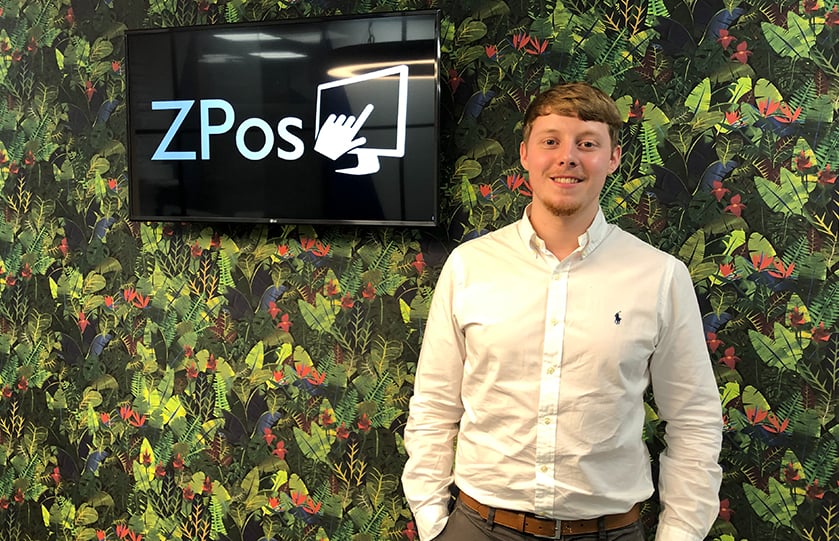 Your role at ZPos
My role at ZPos is Placement Web Designer in the Web & Graphics Department.
I have had experience in both sides of the department. For graphics, creating graphical banners and designing the look of websites. On the development side, I've enjoyed building websites for a range of businesses, mostly in the hospitality industry (takeaways and restaurants) but also for electricians, security companies and even hair salons.
Tell us about the skills you have learned so far
I have learned so much in only 6 months thanks to the opportunities I have been given. I had almost zero experience talking to clients on the phone and I have had the chance to develop customer service skills; I'm now totally comfortable talking to new clients.
I'm also proud of how my organisational skills and attention to detail have improved, it's been amazing to receive feedback on the work that I create by a professional web team with years of experience. Working in an office environment has helped me gain other basic skills, like learning new systems and adapting to the practices and processes of ZPos (the ways to go about day-to-day tasks in a professional manner).
I've also improved upon my coding skills and feel so much more confident about progressing into my final year of study, having access to such a talented team has been amazing.
What has been your biggest achievement?
I have had lots of opportunities at ZPos. I'm especially proud of my work on the website build for Maximum Security and Burger Ranch.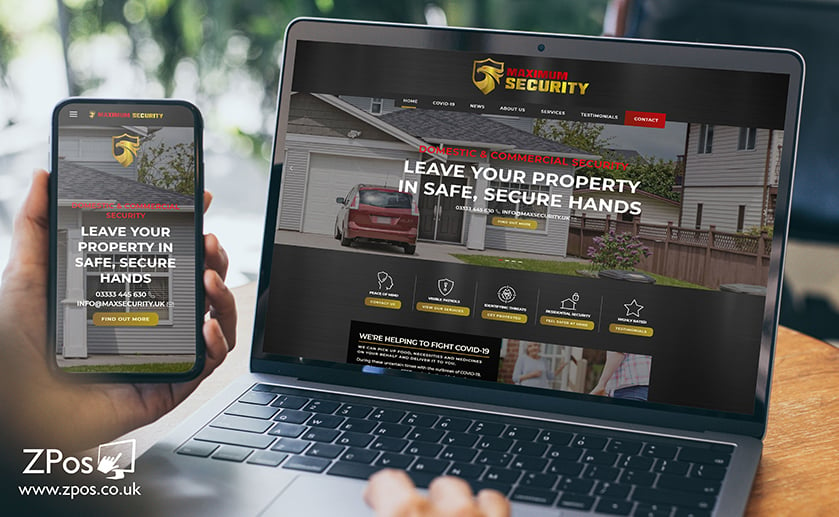 Getting positive feedback from clients has been so rewarding, it always feels like a huge achievement and something that I wish to continue to the end of my placement and moving forward in my career.

What advice would you offer students considering a Placement Year?
My advice to any student who is on the fence about a placement year is to just go for it! It is such a great opportunity to get valuable experience and learn new skills which you can take towards your final year of uni. I would advise anyone who is applying for a placement year to develop their portfolio (a lot of businesses in the web industry will ask for this and value it much more than just a CV alone).
I definately made the right decision in picking a placement at ZPos, it's been very beneficial for my future career (graduating with a year of experience will help me massively when looking for a job). If you are a student looking for a placement, I would highly recommend ZPos. You will gain the experience and skills to succeed. Everyone at ZPos is so nice and friendly, and the new office is awesome!
Who are ZPos?
ZPos are an industry leading internet service provider that specialise in bespoke online ordering websites for restaurants and takeaways. ZPos provide ecommerce solutions for many clients outside of the hospitality industry too. If you don't have a takeway business or restaurant then you should still contact ZPos for a custom branded online ordering website to help you grow your business online.
The ZPos portfolio includes small enterprises like single branch takeaways as well as national chains with multiple sites across the country. No matter the size of your business, ZPos offer a huge range of products, services and systems to support you and your website.
These include virtual phone lines, customised WiFi for your customers, EPoS ("Electronic Point of Sale" is hardware and/or software to support day to day operations like till systems and screens), digital signage and printed marketing materials. ZPos have their own inhouse team of highly skilled designers who produce everything from menus and flyers to posters, leaflets and even custom banners.
Headquarted in Swindon, ZPos have clients all across the UK and unlike many competitors, ZPos do not outsource any of their work or customer care to other businesses or branches in other countries. When you call the friendly team, you will be supported by a knowledgable and experienced person who is based in England.
ZPos also have a marketing team to help you to reach new customers, they offer pay per click advertising via google Ads and social media marketing. You can effectively retarget your existing customers with low cost SMS marketing and email campaigns. ZPos really is a "one stop shop" for any business with a website. You can read more about ZPos here.