How to advertise your takeaway or restaurant with effective food packaging

Things have moved on a lot from fish and chips wrapped in newspaper, and with the independent fast food outlet market worth £5.1bn in the UK in 2017 (Statista 2018), there is a lot of competition out there as well as opportunity. To keep your business at the forefront of the consumers mind you must make yourself visible at all given opportunities.
The tried and tested methods of traditional advertising and social media posts consistently work well, however keeping your brand alive and active in the hands of your consumers comes down to your packaging.
Brand Identity
The importance of branding your takeaway packaging cannot be emphasised enough, it is a marketing tool that passively broadcasts your brand - and people pay you to hold it in their hands!
Branded packaging also adds an element of trust - you have invested in your brand and products which means you must trust them, so your customers will too.
Consider branding outer packaging at the very least - bags and cups can carry a logo, website and phone number which is visible to everyone, however a well-rounded branding campaign is more appealing than generic boxes for your food.
Items to brand:
Carry bags (paper or plastic)
Burger boxes
Fries bags/boxes
Pizza Boxes
Bags/boxes for side dishes
Accompaniment tubs for sauces/dips
Paper plates if required
Wooden cutlery
Paper cones & straws
Boxes for main dishes
Bags for baked goods
Tubs for main dishes with branded lids
Napkins/serviettes
Packs of single use wipes
Additional branding can be added to sugar, salt and pepper packs, condiments and vinegar sachets.
Promotions can also be added to packaging in the form of stickers or specially printed QR codes to encourage your customers to use any web services you provide - online ordering, special competition pages etc. Menus and promotional flyers can be attached to sturdier boxes. Even something as simple as an eye-catching sticker can elicit a response.
Eco-friendly
As well as considerations for how packaging will be used we must also be aware of how it will be disposed of. With recent talk of the polluting effects of plastics and their long-term impact on the environment and wildlife, we must all examine alternatives to all aspects of packaging - not just supermarkets and chain restaurants but smaller independent takeaways and food establishments too.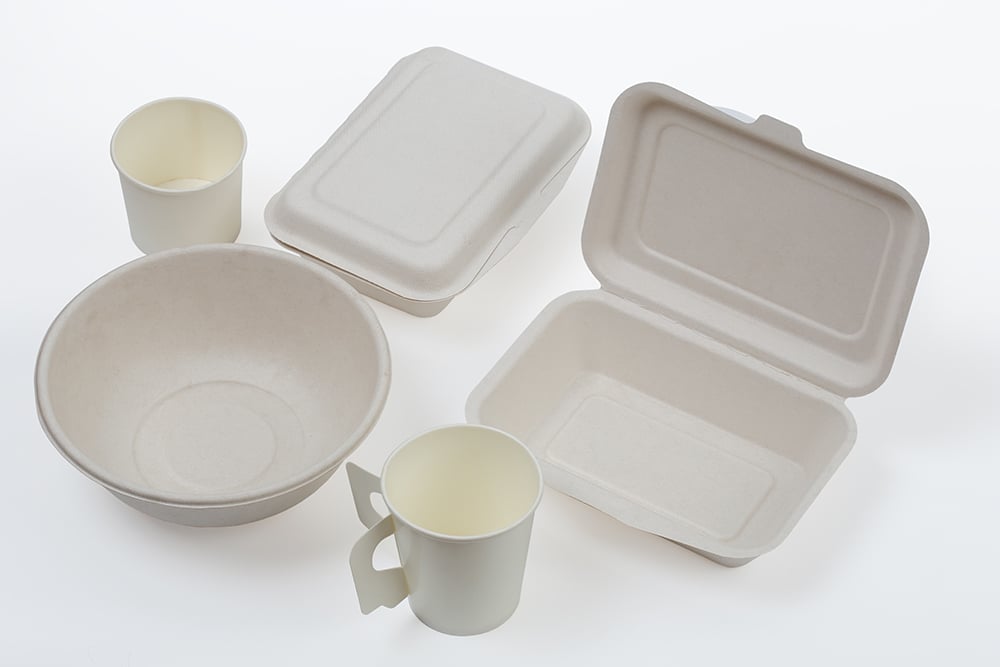 Eco-Friendly Biodegradable Sugarcane Plant Fibre Containers
Recyclable Packaging
Recyclability of fast food packaging has long been a bone of contention amongst environmentalists and with more and more packaging adding to beaches and landfill across the world this is a problem that must be addressed. For example, pizza boxes are not recyclable if food is stuck to them so they end up in landfill. This problem can be solved by introducing biodegradable packaging, or better still, packaging that can be composted with food waste.
Innovative Materials
Exciting innovations in technology and the processing of plant matter into usable packaging have made the packaging industry competitive and diverse. Many suppliers now offer items made from materials like sugarcane (which is made into boxes after the sugar is extracted), bamboo and palm leaf - all of which can be branded and will break down naturally when disposed of.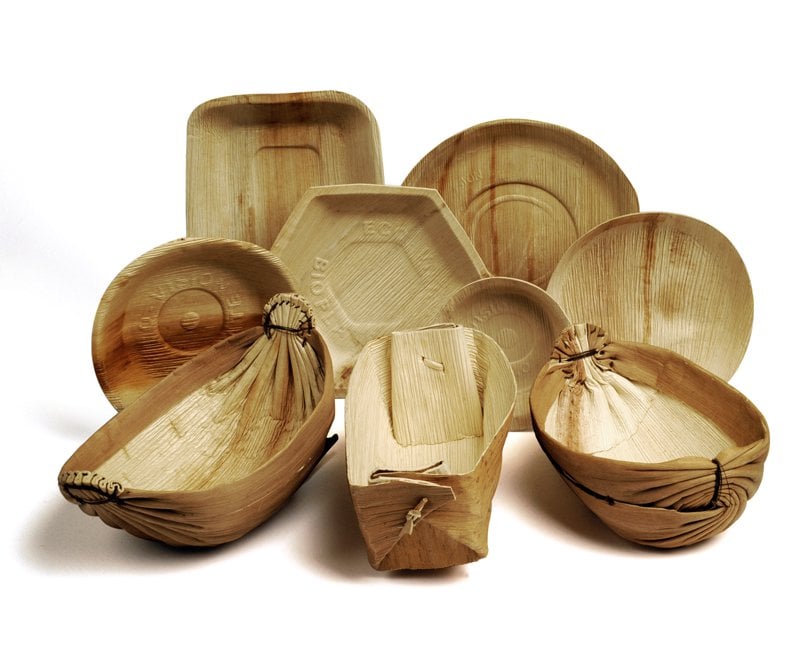 Palm Leaf Containers
Suppliers can easily be found online for eco packaging and many are willing to send free samples for you to check over before you commit to buying with many offering a printing service too for personalisation.
Don't forget, if you need help sourcing packaging or any other items, ZPos are happy to help!
http://www.streetfoodpackaging.co.uk