ZPos visit the Takeaway Expo 2016

The ZPos team thought it would be a fantastic opportunity to go along to the exhibition so we could network with our industry and be inspired by others within our field.
Online ordering websites, Epos systems, packaging, interior design and delivery transport; just to name a few of the genre of exhibitors that took part in the Takeaway & Restaurant Innovation Expo 2016. Takeaways and restaurants are more popular than ever, and the Takeaway Expo definitely had a lot of options on how to get the most out of a takeaway or restaurant business. In partnership with the Takeaway and Restaurant Innovation Expo was Just Eat, the world`s leading online and mobile takeaway ordering service.
Apps
A big feature to this year's show was the demand for mobile apps. Takeaways and restaurants seem to crave the idea of having a custom made application that their customers can use to order their takeaway. Most of the application companies offered a bespoke app design with your businesses branding, help with how to build a strong connection with getting customers to use the app and have a reduced commission bill.
EPoS & Online Ordering
At ZPos, we provide our own EPoS system, so it was a great opportunity to see what other companies within the same industry had to offer. A lot of the leading Epos companies, such as pointOne, 3S POS and ICR Touch were showing of their bespoke EPoS software and online ordering systems that was purely dedicated to takeaways and restaurants. It gave us a lot of inspiration seeing the other companies and the features that they use. Please contact us today if you are interested in finding out more about our Epos and online ordering websites.
Delivery Transport
Delivery and transport solutions are very important for takeaways or restaurants that offer a home delivery option. The takeaway and restaurant innovation Expo exhibited different options, from Electric bikes and scooters, to delivery bag solutions and even information about hiring drivers within your local surroundings.
Packaging
How your food is presented is a key for giving the right impression and can make you stand out from the rest within your industry. There was no doubt this was one of the big features to the expo. Out goes the traditional way of writing on your takeaway lid of what the product is and hello to custom printed designs, labels, packaging made from other resources and a large variety of designs to suite all food types. Branded packaging is the way forward for takeaways as it communicates that the brand and business is of a high quality and value.
Interior Design and Accessories
Something that really caught our eye at the Takeaway and Restaurant Expo was the amount of interior design and accessories to help give personality to a restaurant or takeaway. Some of the interesting things that caught our eye included: hand painted signage, custom graffiti designs, digital menu displays, unique lighting, sound proof wall panels and menu holders with charging ports. There was definitely a lot of unique and interesting features to give a takeaway or restaurant owner inspiration to better the environment they offer to their customers.
Legal Topics
Having legal exhibitors included within the Takeaway & Restaurant Expo was a great idea as it informed the visitors about the important and sometimes forgotten legal side to having your own takeaway or restaurant. A ervice that stood out to us was Trade Mark Wizards, as this was a bespoke legal service that will take care of all of the stages in protecting the branding, giving the business owner peace of mind. Takeaway insurance was another informative part to the expo and would be very helpful to existing takeaway owners, or people who would like to start their own takeaway venture.
Food Suppliers
The food suppliers were out in force to show off their products that would be beneficial to a takeaway or restaurant. One of our favourites at ZPos was the Paradise Kebab stand, as we got to try a variety of the delicious kebab wraps! Another stand out product that could be added to any takeaway or restaurant is bubble tea; a popular shake drink which had chewy tapioca balls or jellies.
Summary
Overall the ZPos team had an informative and fun day at out at the Takeaway & Restaurant Innovation Expo 2016 show. The show opened up our eyes to new ideas and opportunities, and it even got us thinking of exhibiting at next year's show. If you are already a takeaway owner or wish to branch out in opening your own establishment, the takeaway and restaurant expo is sure to open you up to new ideas and attending the next show is a must!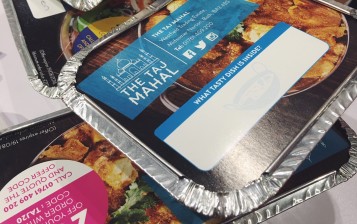 Custom made takeaway lids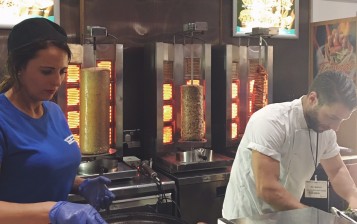 Grade-A meat for your takeaway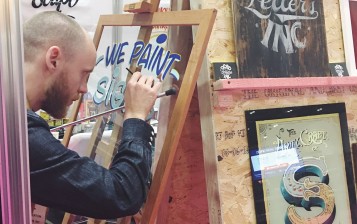 Not your usual signage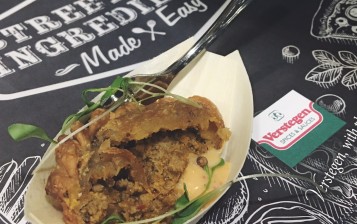 Lots of food to try, yum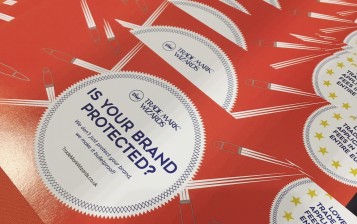 Make your brand bulletproof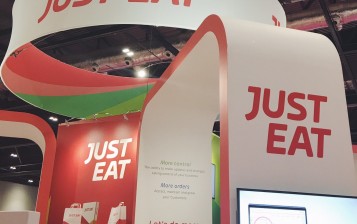 The expos's sponsor - Just Eat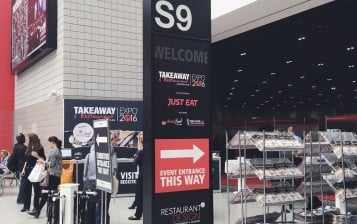 This way to the Takeaway Expo!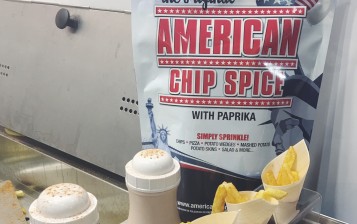 Spice up your fries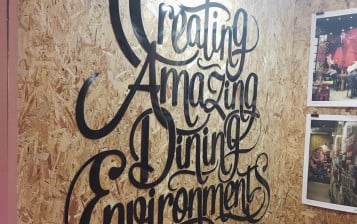 Extraordinary restaurant design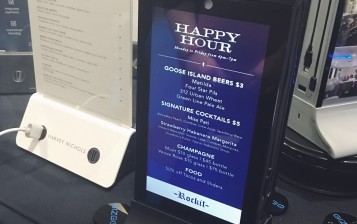 2016 is the year for innovation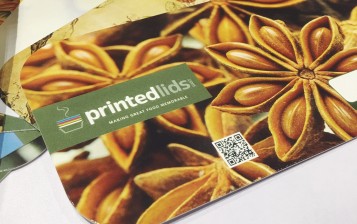 More branding options than ever!